How to get a Discount on Hostinger Web Hosting?
While you purchase a hosting plan from Hostinger's web hosting offer page, if you use any special active coupon code – it will help you get a discount on the hosting purchase.
What is an active coupon code to get a discount?
You can use AZRAFY in the promo code field to get a discount from Hostinger. This code is still active.
Here are some screenshots:
# Premium Shared Hosting (1 year)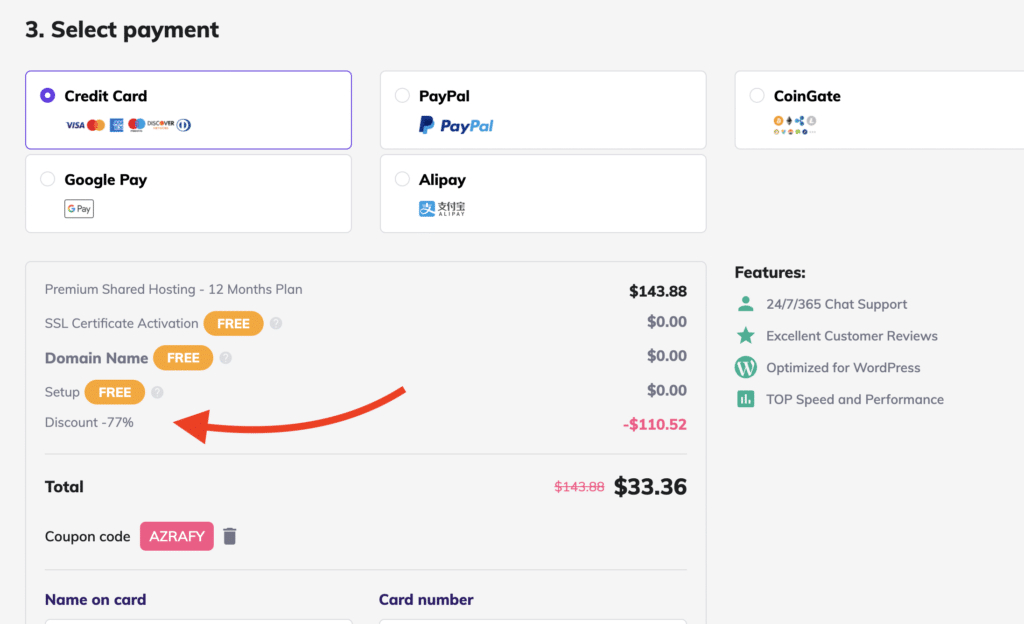 # Premium Shared Hosting (4 years)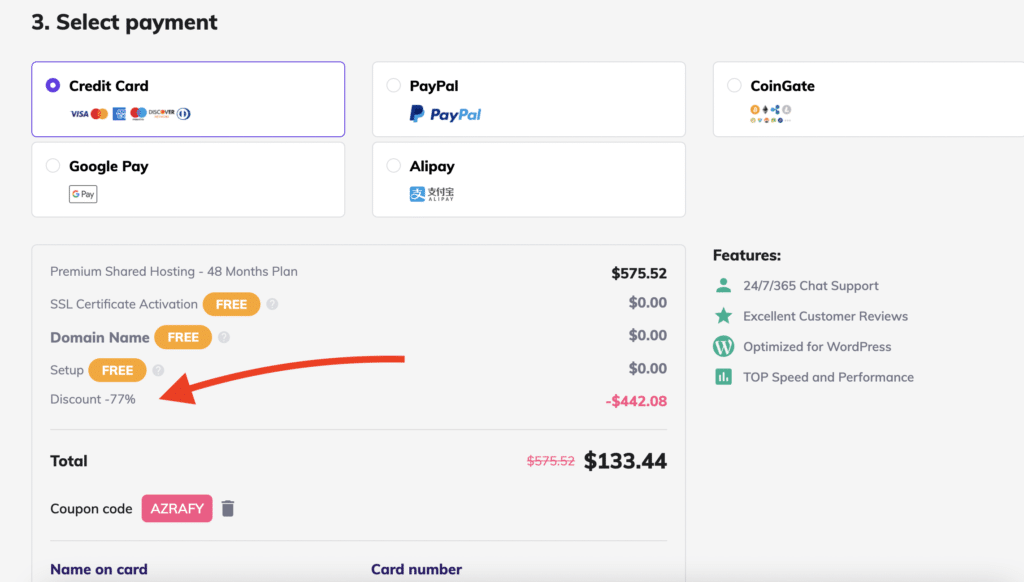 # Business Shared Hosting (4 years)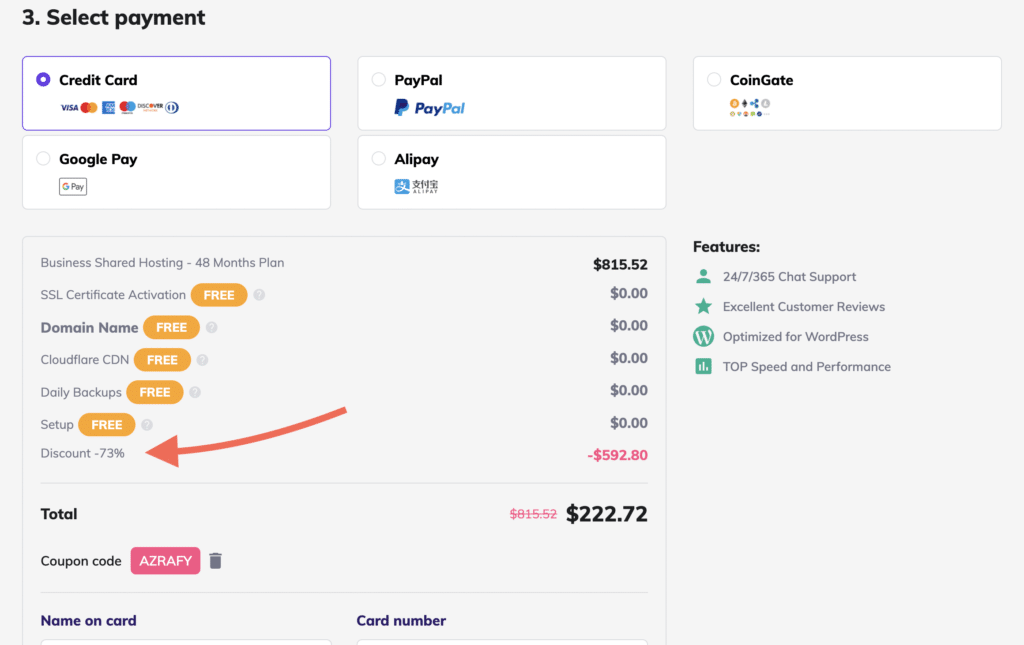 You can use the coupon code for any package you purchase on Hostinger Web Hosting Offer Page.
I believe you will find the code active when you try, and if you have been able to save money by using the promo code, please let me know by commenting below.
All the best.
Azharul Rafy

I earn my living online and I guide people to earn money online.

Find me on: https://www.azharulrafy.com/