How to Increase WordPress Website Loading Speed?
Hi, there!
I recently made it my goal to speed up the loading of my WordPress site, and the results were amazing!
It takes a lot more than a good hosting plan (promo code AZRAFY for 10% extra discount) to get your site up and running quickly. It's all about making changes to your HTML, CSS, and JavaScript, as well as optimizing your images, handling HTTP requests, using CDNs, and, of course, caching. Phew! It seems like a lot, right? But wait, hear me out.
In the beginning, my site was moving very slowly. Both Google Page Speed Insight and GTMetrix did not tell me any good things. I mean, 25.8 seconds to engage on a phone? That's a very long time on the internet! It took almost 6 seconds on the desktop. It's not cool at all.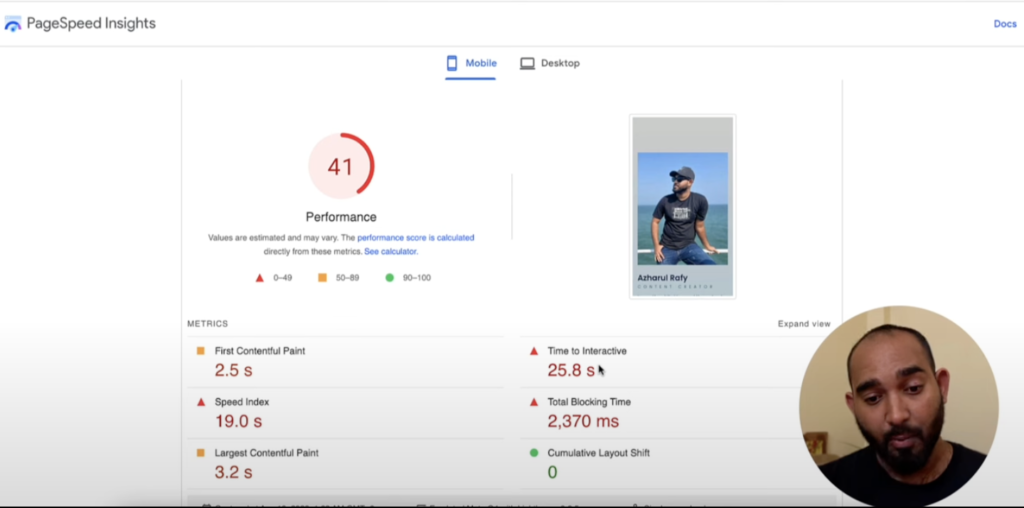 Then, the 10Web Booster app came on like a superhero! I put that baby on my site, hoped for the best, and BAM! The numbers changed in a matter of minutes. One of my sites went from having a poor 41% performance to having an amazing 99% performance!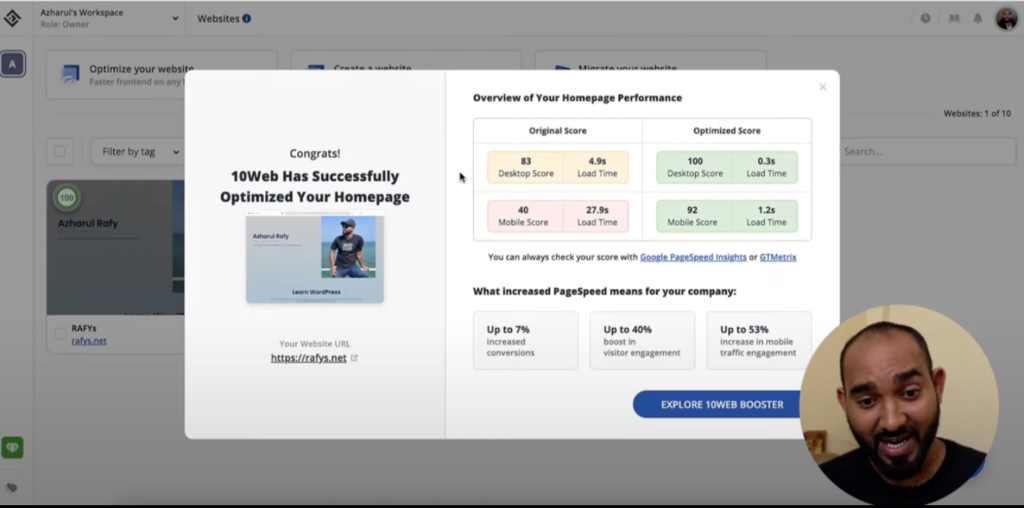 1.2 seconds on a phone! Desktop? It only took 0.3 seconds! Talk about a change that happens so quickly! Who wouldn't be thrilled if their site went from moving slowly to quickly, like Formula 1?
Don't think it's just happy dancing. Speed is important. People don't like sites that load slowly, and search engines don't like these sites either. You want to make the most of those chances, right?
Also, don't worry if you're in the same boat as me. You can ride the same speed train. Watch the movie I made that shows you how to speed up the loading of a WordPress site. Do you need an extra hand? Get in touch with me or use Fiverr to find a pro.
Let's make websites load quickly and make people happy! Happy drinking!