Where can I find real websites that offer real online typing jobs?
You can find typing jobs on Upwork and Fiverr. I have been providing Data Entry services on both platforms since 2012 and 2017 and I am happy with the experiences.
To get started, you don't have to pay any money.
How Upwork Works:
On Upwork, you have to find suitable Data Entry jobs and apply for them. Clients will shortlist the applicants and if clients find your application and profile convincing – they will hire you and you will have to complete the job and deliver it to the client.
If the client approves your delivered work, the money will be added to your profile and you will be able to withdraw the money to PayPal, Payoneer, Wise, and on your local bank account.
Here is one typing job detail from Upwork that I completed: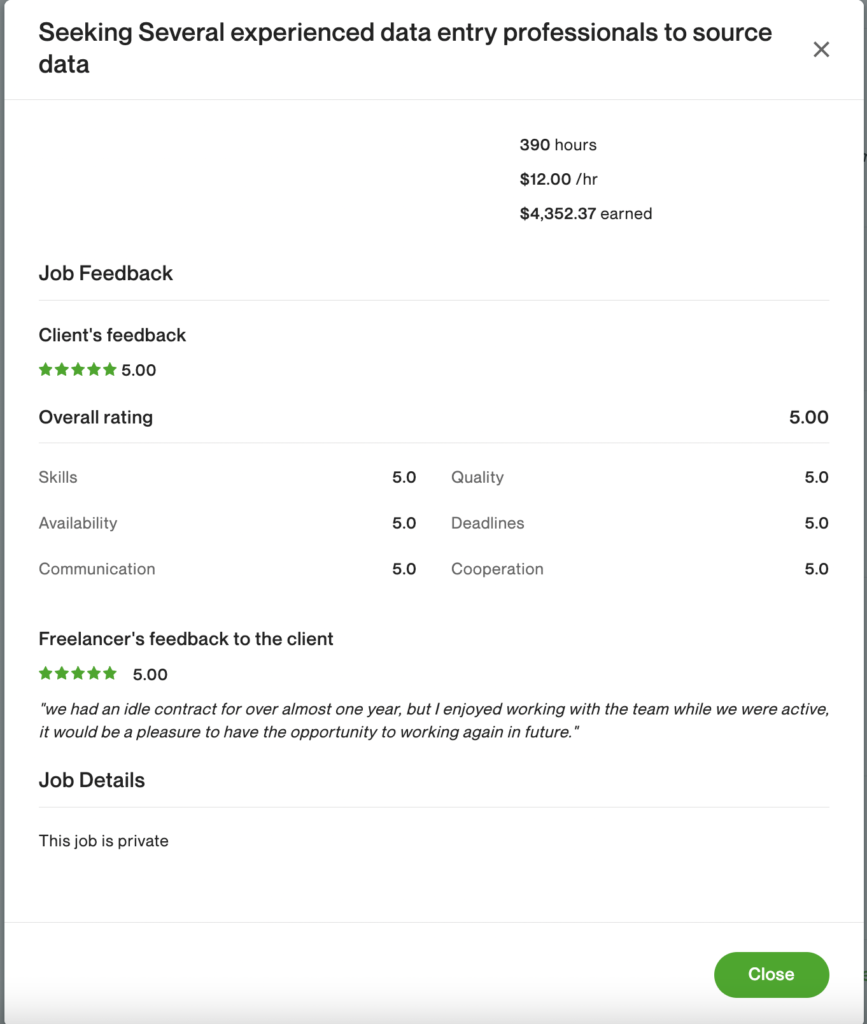 How Fiverr Works:
You have to set up an account on the platform – free of cost, and then you have to set up gigs by providing information about the services you want to provide.
Your gigs will start appearing on the search results done by clients and if they find your service and gigs interesting and suitable for their needs – they will place an order.
Some client prefers to discuss before ordering – so they might going to send you a message by asking about your availability and they will share more information about what they need, when they need it, etc.
After receiving an order from the client, you have to complete the task according to the client's need and then deliver the project.
If the client approves the project and marks the order as complete, the amount will the added to your account balance and you will be able to withdraw the money to PayPal, Payoneer, and on bank accounts.
Here is a Data Entry project details on Fiverr that I worked on: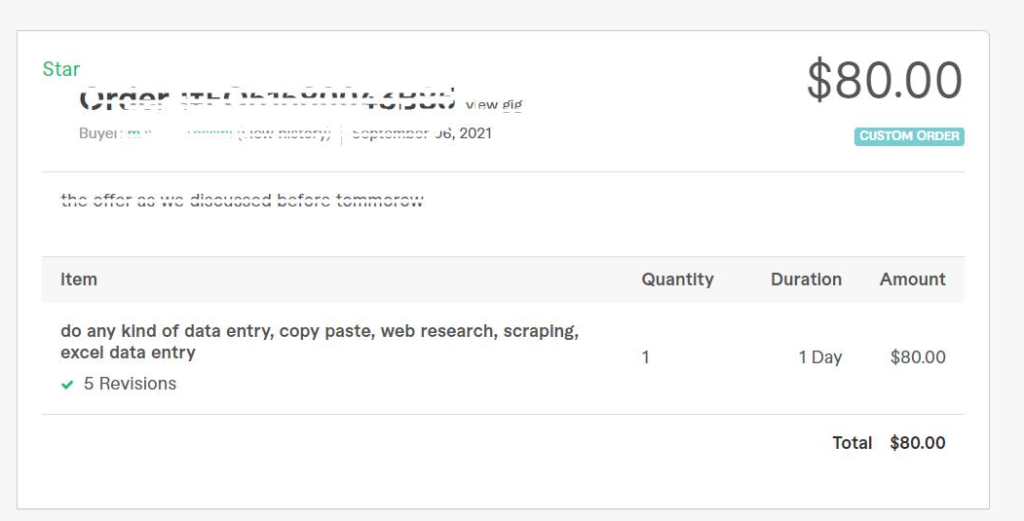 Regarding reviews:
On both platforms, clients will be able to provide you a review and you will be able to provide reviews to clients as well.
And, reviews are really important on any freelance marketplace. If you get 5stars or great reviews on your profile and on previous jobs, getting hired for the next project will be easier for you.
And, if you provide bad service to your clients, they will provide you with low ratings and bad reviews, which will affect you and it will make your progress difficult.
Keep in mind:
As Data Entry jobs are easy, there are many other people looking for Data Entry jobs, so the competition is countable and you have to keep patience to become successful.
Data Entry Course:
You can watch some practical Data Entry job types and how I completed the work for the clients in a few of the lessons of the Bestseller Data Entry Course for Beginners.
All the best wishes.
Azharul Rafy
Top Rated Data Entry Service Provider on Upwork
Find my course on www.azharulrafy.com